Flavoured blend of black tea and nuts. This tea blend is accentuated by premium macadamia nuts, fine chocolate and aromatic truffle taste.
Ingredients:
Tea (89%), macadamia nuts (macadamia sugar), cocoa kernels, coconut chips.
Recommended For:
Those who enjoy nutty delights. This really is the nutcracker of teas, nuts, chocolate and truffle flavours dance around your cup.
Recommended Brewing Instructions:
1 tsp per cup
Recommended Brewing Time:
3-5 min
Recommended Water temperature:
100 degrees Celsius/ 212 degrees Fahrenheit.
Weight:
80g / 2.8oz
Health Matters:
Contains caffeine.
Customer Reviews
12/14/2021
Love! Love! Love this tea (truffle kerfuffle)! It is divine! Lemony Lemon Drop is great also!
Anonymous

United States
12/08/2021
Amazing Tea!
It's like being in Galway… Perfect gift for our staff. Thank you.
Anonymous

United States
03/28/2021
Sweet surprise
Sweet surprise
Magdalena M.

Austria
12/28/2020
Dessert Tea
A delicious treat! The chocolate flavor is strong, and this makes an excellent after dinner cuppa.
Anonymous

United States
12/23/2020
Miss Galway
Every time we visit Galway from the USA we eat and have tea here! Love all their teas especially Dreamy Creamy Galway tea! Such a friendly and welcoming place to have tea, breakfast or lunch. We look forward to visiting Galway as the pandemic is under control and will spend time here. We order online throughout the year for our taste of Ireland at home!
Anonymous

United States
12/07/2020
Great tea
I went to Galway on holidays two years ago and I fell in love with Cupán Tae and their teas. This is the first time I order Truffle Kerfuffle Tea and it is amazing. I totally recommend it.
Anonymous

United Kingdom
11/24/2020
magnifique et addictif
Un vrai bonheur ce thé, du caractère de la douceur de la rondeur Le thé parfait de l'après midi un mélange surprenant et envoutant rarement bu un thé aussi bon sauf peut être le dreamy creamy de cupan tae mais le creamy est mon thé du matin merci de vos expéditions rapides et de vos délicates attention : un mot personnalisé toujours agréable
isabelle L.

France
09/27/2020
Make sure you have a cookie to go with
Sweet, tasty, and chocolate packed. A good one for a splash of milk and piece of something sweet to go with it in the afternoon. A go to tea that we buy multiple packs of because it is so easy to drink all year long.
Deborah K.

United States
09/21/2020
I love this tea!
It is so smooth with a slightly sweet, nutty finish. It is now my favorite!
Trish K.

United States
09/06/2020
Best tea ever
I had this tea when I visited Galway in 2018, and I'm so glad that they ship internationally so that I can keep getting this tea. It's actually too delicious to drink every morning, but I'm doing it anyway. It tastes like I'm having dessert for breakfast, which was my childhood dream. Thanks for making it come true, Cupàn Tae and Truffle Kerfuffle.
Barbara W.

United States
05/26/2020
Truffle Kerfuffle Love
It is soooo good. My husband loves this flavor too!
Anonymous

United States
05/12/2020
the best!
I've never had a tea that tasted as magical as this! it was my first cup of tea when I visited ireland for the first time, and it brings me back with every sip.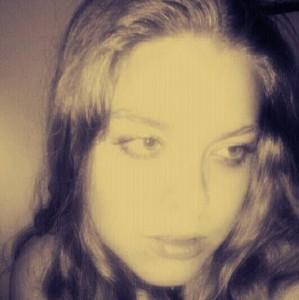 CS
CAITLYNNE S.

United States