NO1 in the global charts...our best selling tea!
Blended especially for Cupán Tae, this house favourite is as tasty as it is unique. A fanciful blend of black tea, roasted coffee beans, jasmine flowers and natural aroma, it's as dreamy as it is creamy. With a subtle coffee flavour, this chart-topper is what dreams are made of. A firm favourite amongst us Galway gals!
Ingredients:
Black tea, coffee beans and jasmine flowers.
Recommended for: 
Those who enjoy cream tea and the traditional tea and scone combo. This tea seems to go with everything and can be enjoyed with both sweet and savoury options.
Weight:
80g / 2.8oz
Recommended brewing Time:
2-5 mins
Recommended Brewing Instructions:
1 tsp per cup
Recommended water Temperature:
100 degrees Celsius / 212 degrees Fahrenheit
Health Matters:
High in polyphenols, high in antioxidants, high in the happiness factor! Well if it makes you smile... Contains caffeine.
Customer Reviews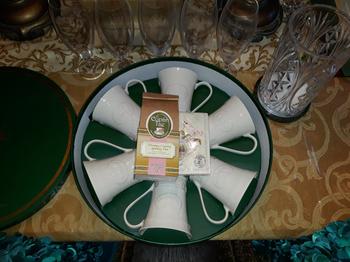 11/26/2020
From Galway to Florida!
Our daughter and her husband enjoyed this tea on their Irish honeymoon! They said it was the best ever! Well they were right! We found Cupan Tae on the internet and placed a surprise order for them to include in their Christmas package to Austin, Texas. We also had to sample a package for ourselves in Florida, as we somehow missed your shoppe when visiting Ireland Dreamy, Creamy is the most delicious tea ever! Its blend is so unique having some coffee beans, jasmine mixed among the loose tea..Delicious tea! THIS IS THE BEST OF THE BEST! So happy you ship across the pond
Carol J.

United States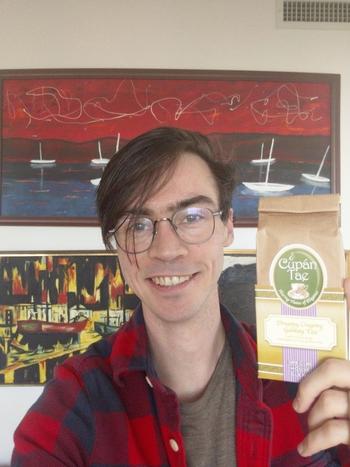 09/04/2020
This tea is so god damn good
It really is the best tea I have ever had. Thank you so much for the handwritten note. It's a lovely touch.
NF
nick f.

Canada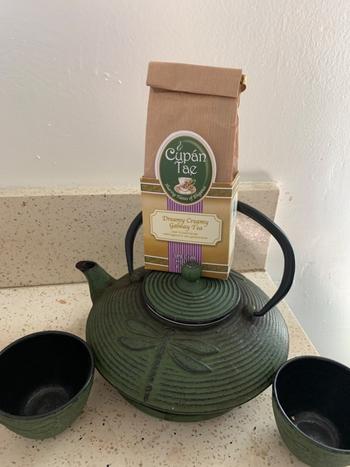 08/10/2020
My love affair began 3 years ago
3 years ago, when I visited Galway. I fell in love with not only Galway, but my visit to Cupán Tae and Dreamy creamy Galway Tea. Since I brought it home to Los Angeles from my trip, my cupboard has never been missing this tea. I drink it every morning savoring the flavors and dreaming of my next visit to Galway. I love the little notes I receive in the package every time I get a new shipment. Ahhh. Sipping it now. Thanks you for making my favorite tea. Hope to see you soon.
Geraldine A.

United States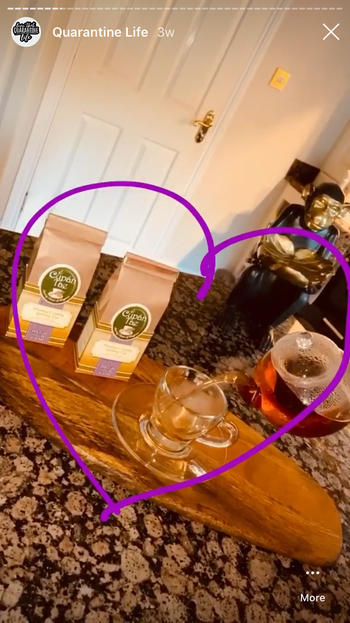 06/05/2020
Fabulous Dreamy Creamy Galway Tea
Had the fantastic opportunity to sample both tea & treats in Cupàn Tae in Galway. What can I say - absolute fantastic experience from the tea, to the treats & stunning decor & lovely staff!! 2nd time ordering online - brill service!! Totally in love with 'Dreamy Creamy' as is everyone that I give it too!! A real winner xx
Katie S.

United Kingdom
04/13/2021
A honeymoon favorite
My wife and I first had this tea on our honeymoon and it became an instant favorite! It is a tasty tea and the fond memories make it all the more delicious.
04/11/2021
Dreamy Creamy Galway Tea
Fell in love with this tea when visiting Ireland and the Cupán Tae in Galway. Recently ordered some from the US. Delivery was prompt; the quality of tea exceptional as was the packaging. What put my experience over the top was the beautifully hand written note that accompanied my order. Incredible company, staff and product!!
Barbara A.

United States
04/11/2021
Just superb
So friking good!!!
Michael B.

United States
04/06/2021
The best
The best tea. So unique and a coffee fiend's dream. Great customer service. With nice, personal touches to the packaging.
Anonymous

United States
03/23/2021
Dreamy Creamy Galway Tea
This truly is the best tea ever! It's wonderful iced also. When I received my order I was also pleasantly surprised by how beautiful the packaging is. So very happy with my purchase!
Anonymous

United States
03/21/2021
A lovely cuppa
a great morning cup of tea ~
Anonymous

United States
03/19/2021
Delicious!
Beautiful, soft, creamy coffee flavor. Beautifully packaged. Would make a lovely gift.
Anonymous

Ireland
03/18/2021
So good!
This is by far my favorite cold weather tea! Takes me right back to being in ireland at there adorable little tea shop.
Kathleen L.

United States
03/01/2021
Creamy & Dreamy Indeed !
This is a fantastic tea at any time but I particularly like it in the morning, though I drink it at different times. It is so rich and genuinely creamy that sometimes I have it after dinner with dark chocolates. I have never had tea after a meal.The chocolate undertones give the great depth that this tea has in spades. Yummy. I actually have replaced my coffee addiction with Creamy Dreamy Galway Tea. A china cup sets it off.
Deirdre M.

Ireland
01/10/2021
Happiness in a cup
This is my very favorite tea. We enjoyed this when we visited Galway a few years ago, and I've been ordering it ever since, both for myself and my friends. Please don't ever stop making this!
Cristen N.

United States
12/28/2020
I love this tea so much I get it shipped to America!
In 2014, my family and I visited Galway and had a lovely tea time at Cupan Tae. I loved the Dreamy Creamy Galway Tea and we bought some to bring home, and I have since ordered it several times and just gave some to my parents for Christmas. I'm actually having some right now -- it's my absolute favorite!
Emily S.

United States
12/28/2020
Smooth and pleasant
Great tea! I enjoy it in the morning, or when I need a pick me up. The flavors work well together in a subtle harmony.
Anonymous

United States
12/26/2020
Delightful homey comfort tea
Reminds me of Galway on a rainy Autumn day - it's subltle, creamy, comforting and familiar, like your favourite cozy jumper >3 Love this tea!
Michele P.

Ireland
12/26/2020
Certainly Creamy and Dreamy!
Lives up to it's name: extremely creamy. Very little bitterness and has a balance of several complimentary notes. The ending note is slightly smokey and herbal. We've enjoyed making this tea for walks in the bog, and it keeps us nice and cozy!
Anonymous

Ireland
12/13/2020
Thanks from Boise
Love it!
Patti G.

United States