Ho Ho Ho! 'Tis the season to be jolly! This flavoured blend of black tea and spices is the perfect amount of jolly for any time of year. It's a typical black tea but perfected by a typical spicy, Christmassy note. Natural vanilla, cloves and nuts provide a very special and festive taste experience.

Recommended for:
A Christmas or winter treat, it will warm you up and enliven the Christmas spirit. A perfect fireplace tipple which also works wonderfully well as a savoury marinade in your seasonal and festive cooking.
Ingredients:
Tea, citrus peels, chopped almonds, cloves, vanilla bits, rose petals and cardamom.
Weight:
80g / 2.8oz
Recommended brewing time:
3-5 mins
Recommended brewing instructions:
1 tsp per cup
Recommended water temperature:
100 degrees Celsius/ 212 degrees Fahrenheit
Health Matters:
This blend is perfect to prevent those dreaded winter coughs and colds as it's a blend of immune-supporting ingredients. The polyphenols found in black tea are said to be good for oral health, a better heart, healthy bones and a better immune system. Contains caffeine.  
Customer Reviews
04/05/2022
Christmas Cheer in April
Christmas Cheer is one of my perennial favorite! There is no need to wait for the holidays for this flavorful tea. It's got a wonderfully spicy undertone. It's just right to lift this tea up to something really special.
02/18/2022
Christmas Cheer!
First time getting this tea, and will definitely be ordering more ahead of next holiday season!
Laura C.

United States
02/03/2022
Delicious!
This tea is so delicious and yes, it definitely did inspire Christmas Cheer in me! I love the use of cloves in it. That's certainly something different from anything I've had before, but it works.
Jennifer C.

United States
12/29/2021
Christmas in a cup
This tea brings all the warmth and cheer of Christmas to even the dreariest winter days.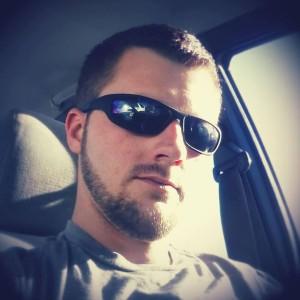 CM
Casey M.

Germany
12/16/2021
Perfect holiday tea!
This is a light and spicy tea that has the flavors of the holiday. It's festive and on a cold day in Connecticut, it's absolutely perfect! This tea is also a great gift to share with others.
James B.

United States
12/08/2021
A great cuppa
Speedy delivery, great product.
Anonymous

Ireland
12/08/2021
Tastes like Christmas (and a Happy New Year)!
For the holiday season we decided to try Christmas Cheer, and we did cheer when we tasted it. The flavor is delightful and we will gladly enjoy it into the New Year. In addition to the superb tea, the service we received proves that the people at Cupan Tae appreciate their clients. Then, the tea arrived so swiftly in Texas that some Irish magic must have been involved in the shipping. Ordering tea from Ireland might seem extravagant, but the price is good, the tea is great, and the care is best. Each time I drink a cup, I remember fondly our visit to the shop in Galway, and hope for an opportunity to return.
Richard J.

United States
10/15/2021
Cozy
This is my favorite tea! I actually love all the teas that I have tried.
Maria

United States
06/09/2021
Best Customer Service EVER!!!
We got engaged at Cupan Tae in 2019 and decided to order a bunch of tea as our wedding favors. There was a shipping delay due to UPS (NOT CUPAN TAE) and Alison helped us out so that we received the package in time for the wedding, It was perfect! The tea is amazing, the customer service was truly above and beyond, and I cannot wait to visit again. They are a huge part of our story! THANK YOU!!!!
Rebekah B.

United States
05/09/2021
Soul Hugging
Like a hug to my soul, my absolute favorite tea from Cupan Tae! Perfect any time of year when you want warm spices that without fail will always make you smile.
Allyson S.

United States
12/26/2020
Delicious
The tea is lovely, speedy delivery too. Will definitely order again
Karen K.

Ireland
12/22/2020
Love it!
My daughter and I just stumbled upon the shop while visiting Galway. I ordered the Christmas Cheer and loved it. I was so excited when my daughter surprised me with some at Christmas. It's time to order more!
Kelli L.

United States
11/14/2020
I LOVED IT!
I can't wait to sit and sip this in front of the fire on a chilly day!!
Trish K.

United States
10/14/2020
Favorite Tea
I ordered this from across the Pond because I love this Christmas Cheer taste. A friend gave me some last year at Christmas and I love it. I have drank it all summer Janice in Missouri USA
Janice D.

United States
10/05/2020
Taste like Christmas!
It's delicious and it reminds me of Christmas
Analicia H.

United States
09/27/2020
All the Christmas feels in a cup
Christmas Cheer is a sweet treat in a cup. I like this tea a lot with a little milk added and a biscotti will send it over the moon. The cardamon, cloves and vanilla really add a lot of full seasonal flavor that reminds you of cozy snuggles by a Christmas fire. If you too listen to Christmas music in October, this is the tea for you!
Deborah K.

United States
05/11/2020
Tastes like happiness
I drink this tea year-round! It's such a warm and cheery tea that reminds me of cozy winter evenings. It smells strong, but it tastes equally delicate and flavorful.
Hannah V.

United States