Boom! An absolute classic and the most consumed green tea in the world. The name originates from its round shaped leaf, the result of roasting tea in drums.
Sensory facts:
Dark green leaf, rolled into balls. Yellowish-brown infusion, spicy and slightly smoky.
Weight:
80g / 2.8oz
Recommended for:
Those who like a good boost in the morning. This is a healthy alternative to a cup of coffee, it maintains a steady release of energy throughout the day.
Recommended brewing time:
2-3 min
Recommended brewing instructions:
1 level tsp.
Recommended water temperature:
70 degrees Celsius/ 158 degrees Fahrenheit
Customer Reviews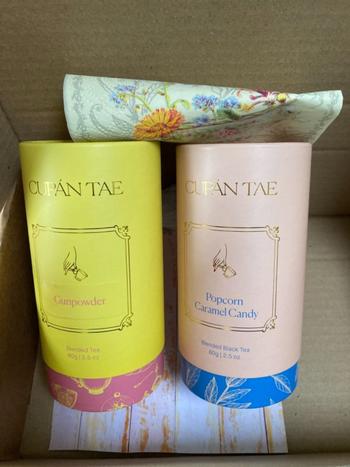 12/14/2021
Purchased this as a gift for a discerning green tea drinker
I purchased other teas from this company so trust in my purchase for my brothers Christmas present, he is very particular about his green tea so I have faith this will be right up his street. Lovely packaging and Cupán Tae fab to deal with it , thanks
Anne-Marie K.

Ireland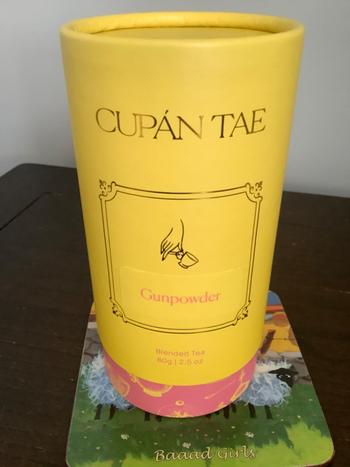 05/10/2021
China Gunpower Tea
Name is nothing like it sounds or tastes. It's a healthy brew
Siobhan M.

Ireland
09/27/2020
Great Coffee Replacement
This green tea is my go to for work, we seriously buy 3 packs of it at a time. Both my husband and I make a whole canister each for the workday. It gives me the caffeine I need, without the jitters that multiple cups of coffee used to give me. Make sure not to over brew, you'll lose its soft amazing taste.
Deborah K.

United States