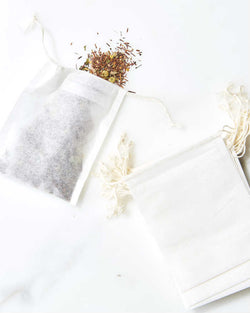 A traditional method of brewing your tea. These high-quality filters do not contain formaldehydes. Just pour your leaves into the filter, close it by pulling the string and brew like you would a traditional tea bag. Perfect for bringing your loose leaf tea with you on the go. Also perfect for infusing tea if you're baking or cooking with it. 64 cup size tea filters.
Customer Reviews
04/11/2021
Dreamy Creamy Galway Tea
Fell in love with this tea when visiting Ireland and the Cupán Tae in Galway. Recently ordered some from the US. Delivery was prompt; the quality of tea exceptional as was the packaging. What put my experience over the top was the beautifully hand written note that accompanied my order. Incredible company, staff and product!!