Flavoured black tea and fruits. Delicate tea blend with almonds and blossoms, refined with the taste of marzipan and roses.


Ingredients: Tea (83%), sliced almonds, rosebuds, rose petals, flavour.


Recommended For:
Those who flowery flavours, a natural sensual effect.


Recommended Brewing Time:
3-5 min

Recommended Brewing Instructions:
1 tsp per cup

Recommended Water Temperature:
100 degrees Celsius/ 212 degrees Fahrenheit.



Health Matters:
Contains caffeine.  
Customer Reviews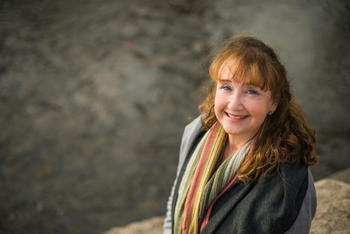 09/09/2020
So Relaxing, Smells Amazing!
Love to sip and smell the bouquet aroma of this beautiful floral tea. It works well after a hard day of work to help rewind and chill-out.
Wendy L.

United States
05/02/2021
Fantastic
I got this for my brother in London. He just loves his cupan tea... He was so excited and loved his suprise. Hoghly recommend Cupan tea.
Anonymous

United Kingdom
03/14/2021
Roses make me happy
There is no better rose tea, it's so delicious!
Jamie K.

United States
01/13/2021
Wonderful tea
Delightful flavor!
Anonymous

United States
01/05/2021
Very rosy!
I ordered this tea along with a few others. In general, I am a big fan of rose in my tea, so I really enjoyed this. It does have a strong rose flavor/scent, so as long as you are into that, you will like it!
Amanda K.

United States
12/07/2020
Tasty
We went to the restaurant in Galway, IT was so Nice. My husband loved the rose tea, so I had to order IT online .
Anonymous

United Kingdom
09/27/2020
Marzipan lovers, rejoice!
This tea is a winner, no artificial rose water taste, just pure marzipan goodness with a touch of rose aroma. It has a slight dry finish, and not overly sweet.
Deborah K.

United States
09/10/2020
Brought us back to your lovely shoppe!!
It was great ordering from Cupán Tae. We even got a lovely hand written note with our timely order. We love the Emerald Isle!!
Bridget B.

United States
08/28/2020
Just, Wow!
This tea is easily one of the best teas I've every experienced in my life. The real rosebuds in it are so flavorful, I cannot say enough good things about it and it will be a regular one I'll order going forward!
Sarah M.

United States
08/26/2020
Roses tea
Definitely another favourite I think everyone loves roses and it's just so aromatic to have It in a tea ☕️
KRISTINA S.

Ireland
06/03/2020
Interesting
This tea has very interesting floral notes mixed with almond! Definitely unique and delicious.
Anonymous

United States
05/11/2020
Amazingggg
This tea was absolutely delicious, not to mention being beautiful in its appearance with all the little rosebuds! The rose flavor is balanced very well by the almonds and black tea, so it wasn't too floral that it was overpowering. I think it tastes best brewed for a full 5 minutes with a spoonful of sugar—will be repurchasing when I run out!
Erin J.

United States