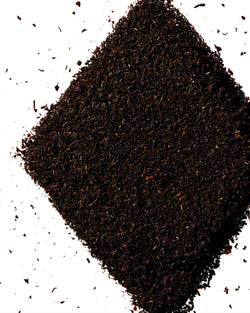 This tea is picked during the dry season, the best harvest period (September to October).

Sensory facts:
Tightly rolled, reddish leaf. Copper red infusion, mild.
Recommended for:
High tea, a darker character black tea of superior quality. May be served with milk/cream and/or sugar. Pairs well with foods of a stronger flavour, such as cheese boards.
Recommended brewing time:
2-4 min
Recommended brewing instructions:
1 tsp per cup
Recommended water temperature: 1
100 degrees Celsius/ 212 degrees Fahrenheit
Weight:
80g / 2.8oz
Health Matters:
Contains Caffeine. High in antioxidants.