Step back onto Irish soil and enjoy a spot of Irishness in a cup! A full bodied blend with the characteristic tastes of whiskey and cocoa, topped off with a gentle touch of vanilla – a blend that evokes memories of Ireland and tastes of the West.
Ingredients:
Tea, cocoa kernels.
Weight:
80g / 2.8oz
Recommended for: 
Pairing with dessert, may be served with milk/cream/sugar. 
Recommended brewing time:
3-5 mins
Recommended brewing instructions:
1 tsp per cup
Recommended water temperature:
100 degrees Celsius/ 212 degrees Fahrenheit
Health Matters:
High in antioxidants. High in polyphenols. Contains Caffeine.
Customer Reviews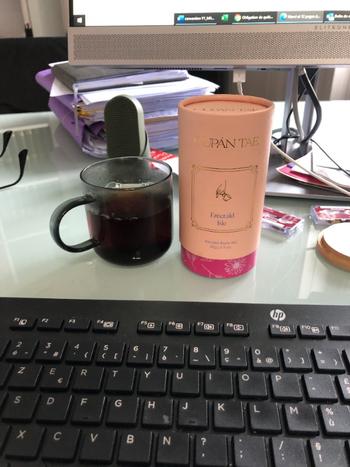 03/21/2022
l'irlande dans la tasse
du bien être a chaque gorgée aussi bon que l'Irlande est belle merci de cette belle création
isabelle L.

France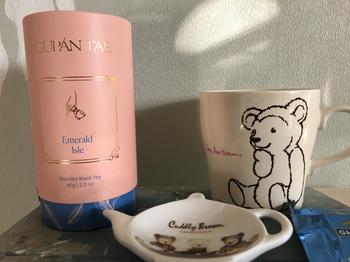 01/20/2021
My favorite tea
This is the one I like the most among black tea of Cupan Tae :) I can't help sharing this tea with anyone near me whenever I make it. The smell is so good. Sophisticated combination of perfumes. I love it especially in cold day.
Hana

Japan
05/02/2022
Amazing
Delicious tea, beautiful packaging, really well wrapped and super kind message
05/02/2022
It was great! Loved the cocoa taste!
Dimitrios P.

Greece
02/18/2022
Emerald Isle
This is such a wonderful blend, the scents and tastes mix so perfectly and it's so smooth!
Laura C.

United States
12/10/2021
Emerald Isle
I LOVE your personal touches (and this tea)! You took the time to add a personal note to my package and remembered that my first taste of this tea was from a present my nephew brought back to me from his visit to Ireland. Remarkable!!
Carol H.

United States
12/08/2021
Loved Emerald Isle
My shipment was very quick and as expected but I can't say enough about how I love the Emerald Isle tea! Wonderful flavor with hints of whisky. Very, very good!
penny k.

United States
12/08/2021
A favorite souvenir
On a visit to Galway we happened upon a wondrous tea shop where we shared a pot of Emerald Isle. Since the we have ordered more . . . twice! I have a difficult time choosing a "favorite" tea, but if forced to do so, Emerald Isle would probably win the prize. Happily, the tea arrives so swiftly in Texas that we never risk running out. The appreciation from the staff is so obvious, we want to remain clients forever.
Richard J.

United States
07/19/2021
Delicious tea !!
Delicious!
Jill C.

United States
07/16/2021
Special treat!
We always look forward to our shipment from Cupán Tae . Our favourites are Creamy Dreamy Galway Tea, Irish Breakfast and Emerald Isle. They are our weekend treat. International shipping is hassle free and the tea brings us back to the afternoon tea when visited Ireland and stopped at Cupán Tae's beautiful tea shop!
Annie R.

Canada
07/02/2021
So glad I discovered this shop!
I randomly walked into Cupán Tae when I was in Ireland for a while for a school thing a couple of years ago. I was impressed by the assortment of teas and how unique they were, particularly the black teas. I hadn't had this one since I was there, but one of my friends in Galway sent me a gift card for my birthday and this is the tea I got because I remembered how good it tasted. It's as good as I remember, if not better. I'm so glad you guys exist!
Mary N.

United States
05/06/2021
Amazing Tea and Amazing Service
My favourite tea by far. Honestly cannot get enough of this stuff. The new packaging is so cute and practical. Honestly will never buy my tea from anywhere else.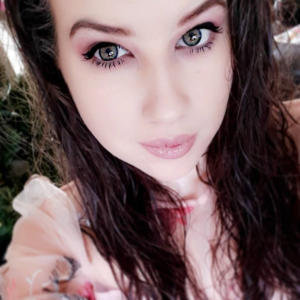 KD
Kate D.

Ireland
05/02/2021
Reminded us of our trip.
The time we spent in your tea shop was a delight. Being able to sip the same tea at home brings back memories of the hospitality in Galway.
Anonymous

United States
05/02/2021
Exquisite
On a visit to Ireland, our stop in Galway brought about a chance encounter with Cupan Tae. We chose Emerald Isle as our tea. The entire trip was memorable, with this tea as an exquisite highlight of the journey. It's a challenge to choose a single favorite tea, but Emerald Isle is certainly a prime candidate for that status.
Richard J.

United States
04/17/2021
Emerald Isle
This is one of our 2 favourite tea selections from Cupan Tae. Love everything about Emerald Isle and Dreamy Creamy Galway Teas.
Annie R.

Canada
04/11/2021
Michael B.

United States
03/18/2021
This tea is the very best - it's like a cup of love from Galway!!
Not only does this tea taste amazing it's like a cup of love and reminds me of my wonderful visit to Galway and to your beautiful shop!!
Heidi M.

United States
03/17/2021
My Most Favorite Tea!
I stumbled on this little tea shop on my honeymoon in 2017. Dragged my poor husband in to sit in lovely room and share some tea with me. We ordered a pot of this tea and some pastries and I was hooked! Now I order this fairly frequently. I think of it as a little taste of Galway at home.
Doreen

United States
01/02/2021
So Good!
I visited Ireland a couple years ago and love Cupan Tae! I ordered a few new teas to try and Emerald Isle is so good! It's smooth, rich and has some very strong but comforting tones. I'll definitely buy again!
Laura R.

United States
12/28/2020
Missing Ireland with this tea
Delicious and fragrant blend. The tea is not very astringent, and takes milk well.
Anonymous

United States