A full-bodied black tea blend with a classic, but slightly superior bergamot taste. Gently flattered by colourful cornflower petals, this tea certainly has a premium look, and taste.
Ingredients:
Tea, cornflower petals, mallow flowers.
Recommended for:
Those who enjoy breakfast tea, but want something a little more refreshing. The Earl Grey drinker will adore this blend. A delicate flavour, it can be enjoyed with milk/cream or black with a slice of lemon.
Weight:
80g / 2.8oz
Recommended brewing time:
3-5 mins
Recommended brewing instructions:
1 tsp per cup
Recommended water Temperature:
100 degrees Celsius/ 212 degrees Fahrenheit
Health Matters:
Naturally high in potassium, this black tea blend may help balance water levels in the body, keeping you hydrated. Also high in flavonoids which promote young healthy looking skin. Who wouldn't say no to that?
Customer Reviews
02/18/2022
Blue Petal Earl Grey
An amazing Earl Grey that smells so amazing!
Laura C.

United States
12/08/2021
My all time favorite
This is such a nice black tea, it smells amazing and the flavor is delicious.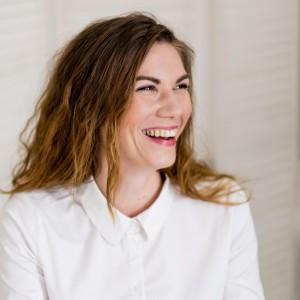 D
Daniela
09/18/2021
Best Earl Grey
This is my favorite Earl Grey, such an amazing flavor.
Anonymous

United States
05/06/2021
Blue Petal Earl grey
The Smell and taste are Beautiful
Anonymous

Ireland
04/21/2021
Delicious tea!
Very happy with this flavor.
Jim K.

United States
04/21/2021
blue pedal early grey
calm relaxing cup of tea
Anonymous

Ireland
01/13/2021
Delightful
One of the absolute best Earl Grey teas around!
Anonymous

United States
01/10/2021
Gift
I bought this for my mother-in-law for Christmas and she has raved about how much she loves it! We've never had a tea from your shop that hasn't been wonderful.
Anonymous

United States
10/05/2020
Blue Petal Earl Grey
The Blue Petal Earl Grey tea is my absolute favourite tea and the only Earl Grey tea that I will drink. It is very aromatic, rich, and flavourful and is one of a few staples from Cupan Tae that I keep in my tea cupboard. I highly encourage any Earl Grey tea lover to give this one a try. I hope that you love it as much as I do.
Line L.

Canada
08/24/2020
Delicious
Delicious tea can't wait to try a new flavour!
Jessica D.

United Kingdom
05/30/2020
blue petal earl grey
brilliant lovely tea relaxing
Caroline D.

Ireland
05/12/2020
cupan an tea
excellent very nice tea
Anonymous

Ireland
04/23/2020
Fantastic!
This is one of my favorite teas - a fantasic Earl Grey.
Steve K.

United States